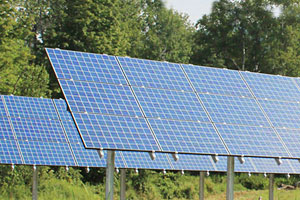 We've had the pleasure of undertaking some wonderful projects for equally wonderful customers in New Hampshire and throughout New England.
Here is a sampling of what some have to say and all are happy to offer a recommendation personally. Let us know if you'd like to contact them to speak directly.

I offer my strongest and highest recommendation of Albert Ducharme/Snow Dragon Solar to anyone who is considering his services. With so much conflicting and intensely promoted information floating around these days regarding green energy, it is challenging and extremely important to find sound, experienced, knowledgeable, honest and clearly expressed expertise for guidance. Albert, in my experience, is the best person I have met to offer this crucial perspective and expertise. In addition, he is steady and generous with his help in every possible way … a really special person to rely on when setting out in such an exciting and relatively new direction.
In particular, Albert initially helped us a few years ago with setting up solar power for our off-the-grid cottage in central New Hampshire. This worked so well that we are now, again with Albert's invaluable services, in the process of starting to build a considerably larger all-season house for 3 generations of family that will include solar electricity, solar thermal hot water, a passively heated greenhouse, ICF structure and a wood-fired boiler for radiant heat. Albert has been central and incredibly helpful through all the early phases of planning, designing and permitting, and we are now moving into the construction phases during which his management will continue to be essential.
H. Brown, West Newton, MA
Albert Ducharme designed and built a solar array for me consisting of both a closed loop hot fluid system for domestic hot water and home heating, plus twelve photovoltaic panels on two solar trackers to supply electricity. The work was done on time, within budget. Both systems have worked flawlessly since installation.
The cost of the hot water system has already been defrayed by fuel savings. Last year, for instance, we used less than 10 gallons of propane for heating and hot water between April and the end of Oct. As he told me when the electrical panels were installed, it takes longer to pay back the cost of the photovoltaic panels but we are well on the way to that also. For the last three summers we have had at least one month where all of our electricity was supplied by them with many months where grid power usage was minimal, between 50 and 100 KWH.
I decided to build our ICF (insulated concrete forms) super-efficient home after learning about it from Mr. Ducharme and seeing his home as he built it. It is a great advance in home building and he is very knowledgeable about its construction.
We think so highly of this system that next summer we will ask Mr. Ducharme to put in switching and batteries that will allow us to use our own power when the grid power goes down.
P. Martin, Plymouth, NH
Albert designed my solar thermal and solar electric systems and designed and built  my beautiful off-grid, solar home in Meredith, New Hampshire. His innovative sense and ingenuity is the best I have ever experienced. He is honest and straight forward, making our work relationship easy and professional. He is always patient regarding my questions about the technology and maintenance of my solar system and makes himself available for routine maintenance.
Albert is highly intelligent in solar technology and I have full confidence in his abilities. I am so pleased with my living space, which is aesthetically beautiful and has all of the modern amenities for comfortable living. My house is 4000 square feet and is heated mainly by my solar thermal, radiant floor, full house, solar heat. We back up with about 100 gallons of propane during the winter season and only 2 or less cords of wood per season. Albert has been instrumental in helping me realize my dream of living off-grid in harmony with the earth. It is with great pleasure and sincerity to recommend Albert Ducharme as an energy consultant and  builder for your energy efficient home.
J. Clinton, Meredith, NH