Solar design & installation, solar electricity grid-tied and off-grid; solar thermal hot water, solar whole house heat.
Site development, green building solutions, green building with energy efficient materials, net zero preparedness planning for post-peak oil age.
Food systems design
 for four season growing, home greenhouse design, root cellar design.
For new projects, renovations or additions, Snow Dragon Solar will create a complete green building package and design a solar system to meet your needs.
Read More ›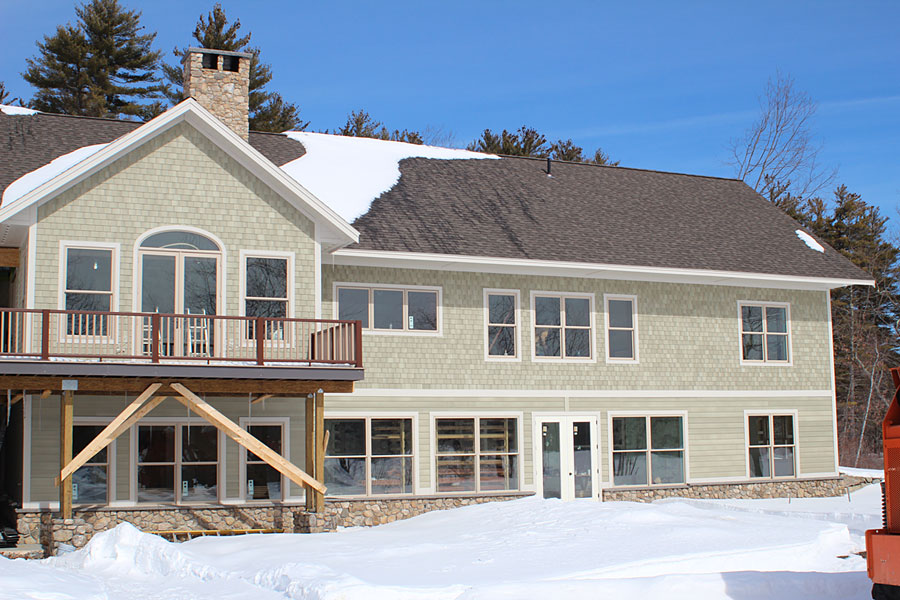 We live and "practice" our building designs. Many years ago we were inspired to design and build and live in such a way as to transform the conventional, industrial approaches to home and community agriculture, home design and building practices that threaten our environment and our health. We live in a net zero, off-grid, completely fossil fuel free home, in Northern New England. Our home serves as a daily, on-going, experience in living with completely renewable heat and hot water sources and organic farm agriculture.
Our home minimizes the concept of waste. We rely on natural, environmental energy flows . Our home
is sustained by perpetual solar income. We incorporate this energy efficiently and safely to create carbon free living.
We design, install and service solar systems for new and existing homes and commercial businesses.
We also offer complete home building packages.
OUR BUILDING PACKAGES INCLUDE:
Green Building / Ecological Innovations:  home placement and solar orientation to support natural, environmental energy flows.
Homes which are sustained by active and passive, perpetual, solar income creating carbon free living.
Creating healthy indoor environmental air quality.
High quality energy efficiency in the building envelope and heating and cooling design.
Significant reduction or elimination of dependence on fossil fuels.
Green Building Construction: Net Zero / Carbon Free / Ecological Footprint
ICF Construction- Insulated Concrete Forms
SIP Panel Construction – Structurally Insulated Panels